Frili builds a shared and strong volunteer community for festivals in Oslo, through physical experiences and a digital platform.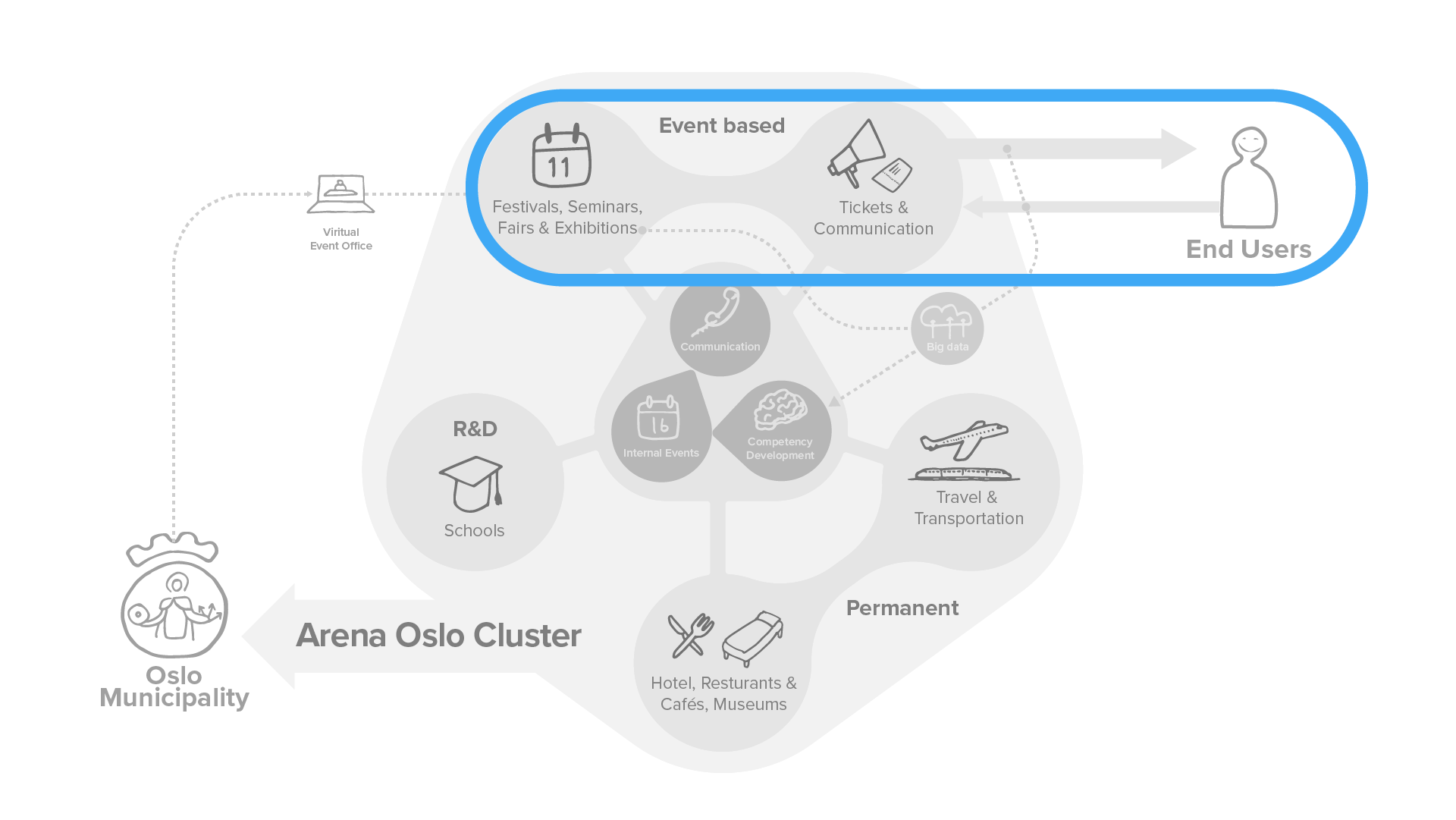 In collaboration with Arena Oslo cluster, we have worked with the 11 festivals of the cluster, and the volunteers. The festivals need volunteers to keep the festival up and running, recruiting is costly
and each festival do it by themselves today.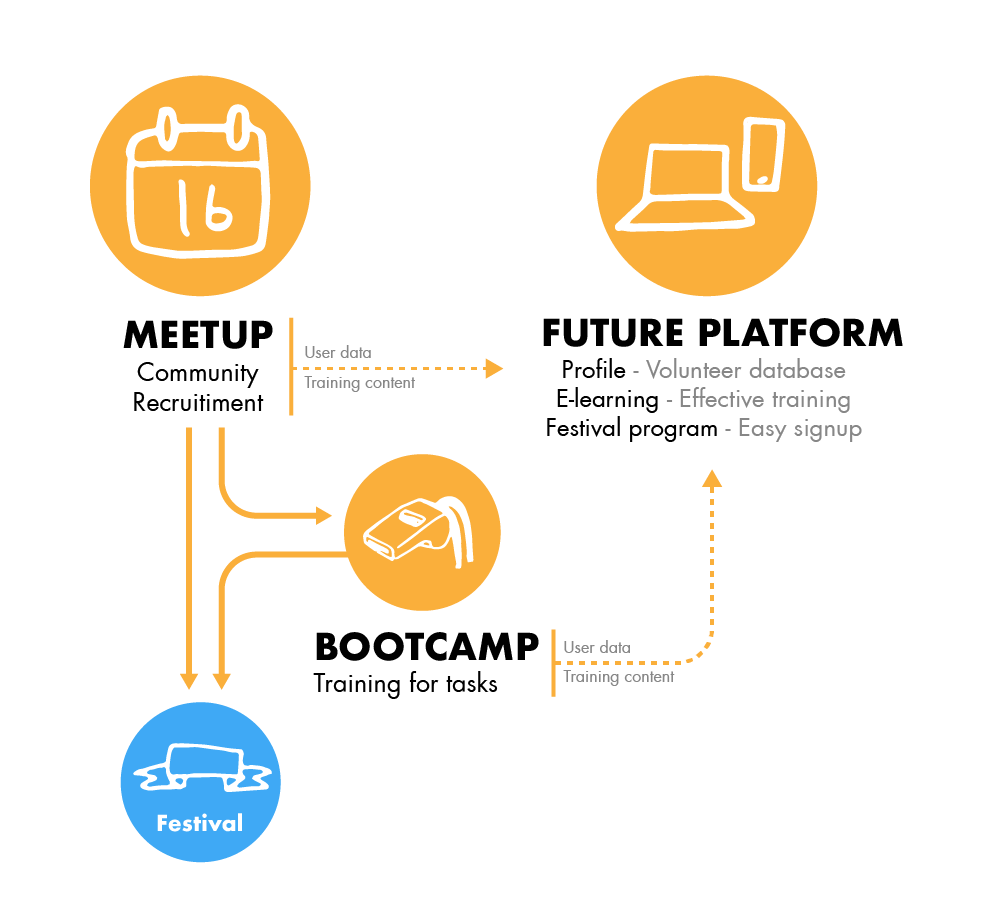 Frili consist of two main parts and one supportive element. See figure above. In the first main part,
Frili Meetup will build a shared community through rituals, sharing experiences, connecting peer to peer and acknowledging volunteers for their previous contributions. The festival coordinators meet the volunteers in person and recruit volunteers, while connecting and sharing new experiences
together through food, drinks, and entertainment.
The supportive element, the Bootcamp is a training program for specific tasks that require training, such as security. Both Frili Meetup and the Bootcamp will lay the foundation for the Future Platform
by building a volunteer database and training content for the Future Platform.
The other main part is the Future Platform that will be launched later than the other two. It is a digital platform with information about the festivals, personal information and résumé to easily register as volunteers to the different festivals, and it will also provide information and training when their volunteer tasks require this.

AHO Master Service design 2018
by Xifan Cui and Martin Pangy Rojas P. Bøckman
Service design